X-Ambit brings together gifted, experienced, knowledgeable musicians specializing in different music genres to create projects that are linked together by the idea of crossing boundaries and extending range.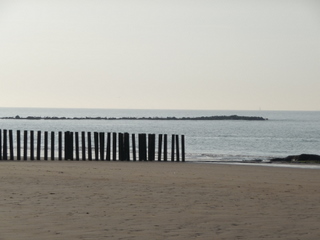 X-Ambit is currently offering:
A Taste of Flemish Polyphony
This programme celebrates the great Franco-Flemish polyphonic tradition of the 15th and 16th centuries and offers an ideal programme for promoting the musical achievements of our Flemish predecessors.
The programme is available both as a full concert programme and as a short 'taster' that would add a unique, classy, touch to any event.
X-Ambit sang in 2011 at the official opening of Daarkom, the Flemish-Moroccan Cultural House in Brussels.  We contributed, on the Flemish-side, to a colourful cultural exchange designed to build a bridge between two very different traditions, to the benefit of both.
Our programme features music written by composers of the Franco-Flemish school, or Netherlandish School, including Johannes Ockeghem, Jacob Obrecht, Pierre de la Rue and Adrian Willaert. For more than two hundred years, composers born in the Low Countries but renowned for their ability to travel, took their musical style all around Europe.  Across borders, to Germany and France; to Spain, where they worked for the Flemish Chapel (Capilla Flamenca); to Italy, where they were known as 'I Oltremontani' (those who come from over the Alps).
Across Musical Borders
'Classical' music used to be part of everyday life. During the Renaissance period, popular and sacred music were closely linked. Sacred music was often based on the popular, and popular songs are at the core of many of the Masses written by the Flemish masters. What was popular crossed over into what was serious, frequently quite irreverently.  (This contrasts to the situation today, where though new 'classical' music may reach out towards the popular, it's a rather one-way traffic, as most of the population won't ever be exposed to the result.)
Our programme of Flemish polyphony highlights this musical 'cross-over'.  I am joined by 4 experts in Renaissance music : Renate Weytjens; Stratton Bull, Michiel Haspeslagh and Conor Biggs.