Here is a sequence in honour of Saint Disibod, whose Saint's day is coming up on July 8th. Disibod had a special significance for Hildegard and this is one of five chants that she dedicated to him.
The sequence is made up of 12 melodically paired sections. I'm looking forward to revisiting it.
o presul vere civitatis

This project is on SoundCloud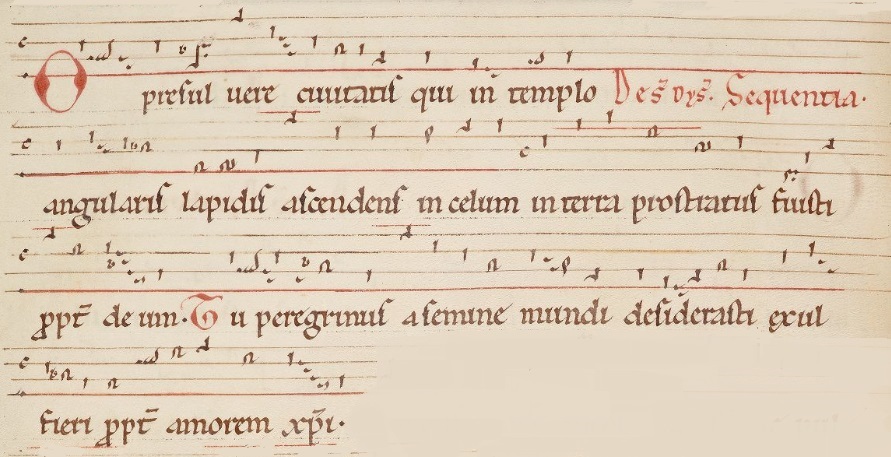 O Bishop of the true city, who, mounting heavenward on the temple of the cornerstone, were laid low on earth for the sake of God.
You, an alien from the race of this world, longed to become an exile for the love of Christ.

O mountain of the mind enclosed, you continually revealed your beauty's aspect in the mirror of the dove.
In the secret place you hid, drunk with the scent of flowers, through the trellis of the saints glinting towards God.
O summit among heaven's keystones, that for the sake of transparent life sold the world, this contest, gracious confessor, is with you forever in the Lord.
For in your mind the living spring with its most radiant light brought forth the purest rivulets on the path of salvation.


You are a great tower before the altar of the highest God, and to the summit of this tower you gave shade with the smoke of fragrances.
O Disibod, in your brightness, through images of pure sound, wondrously, you built the limbs of praise, two-part music, through the Son of Man.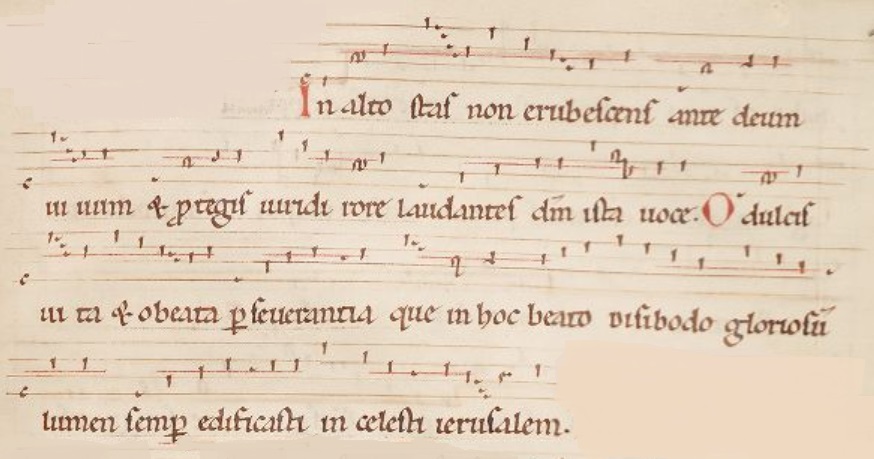 You stand on high, not blushing before the living God, and with green dew you protect those praising God with this song.
O gentle life and blessed perseverance, which in this blessed Disibod always built the most glorious brightness in the heavenly Jerusalem.

Now praise be to God, and in the form of that priestly beauty, as he toils manfully.
Let heaven's citizens rejoice because of those who imitate them in this way.