I have not been keeping up to date with my blogs!
In my defence, it has been a very busy summer. We took our new Kurt and the Sophisticated Lady programme, Weill at Sea to England for its première performance on Saturday July 22nd. We were appearing for the fourth year running as part of Roger Rowe's Chapel Concert series in Norwich, and we received a wonderful, warm welcome – thank you all!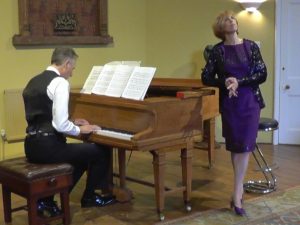 And then it was back to Brussels to prepare for two very different and equally exciting projects:
A performance with the women's vocal ensemble La Noeva of the entire 14th century Llibre Vermell manuscript; and our first ever CD recording as Kurt and the Sophisticated Lady. Too much for one blog – more details to follow!