o felix apparicio
This one has a problematic ending. I have opted here for the version published by Beuroner Kunstverlag in their reference work of all Hildegard's songs. However, neither the Riesencodex nor the Dendermonde manuscript actually ends like this. Both are different, and neither ends on E.
And if any Hildegard specialist out there can tell me what the symbol is that I've circled here on the Dendermonde manuscript, I'd be very grateful! Although it looks a bit like the symbol used for a flat, it's clearly not that…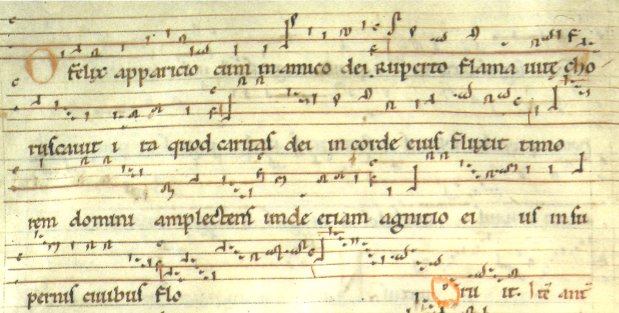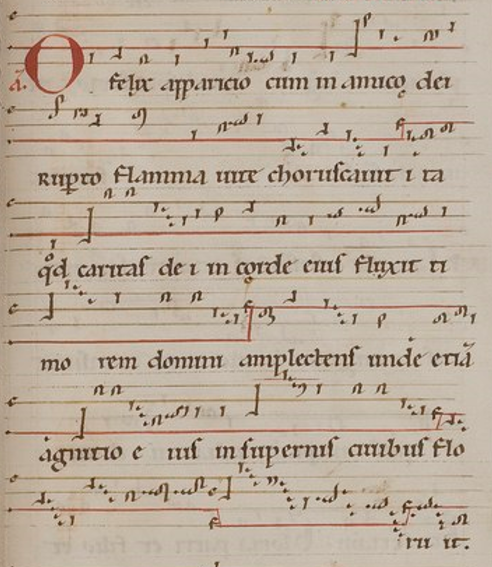 o felix apparicio cum in amico dei ruperto flama vite choruscavit ita quod caritas dei in corde eius fluxit timorem domini amplectens unde etiam agitio eius in supernis civibus floruit.