hodie aperuit – the door opens
Throughout this project, I have sometimes been surprised by the turn a particular piece has taken. This one is a case in point.
My "revisiting" of Hildegard's hodie aperuit uses the chant melody as the basis for a kind of motet. It follows in the footsteps of many medieval and renaissance works that either set, or were based on, popular secular or sacred songs.
The motet section comes first, followed by my setting of the original chant. The motet closely mirrors the melodic material of the chant. It is a homage, inspired by our musical past.
I dedicate this piece, with thanks, to the female vocal ensemble La Noeva with whom I have sung this little gem of a chant many times, and whose voices I hear in my head.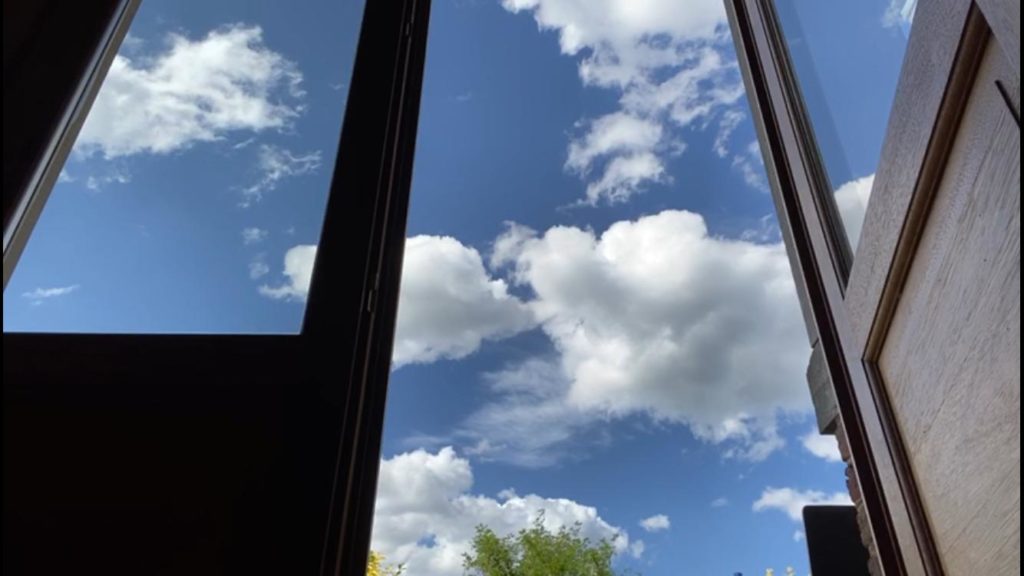 today a closed door has opened which the serpent suffocated in woman and in the dawn shines the flower of the virgin mary.