laus trinitati
I had hoped to record this in time for Trinity Sunday, which was June 7th this year. Still, here it is with a little delay.
I was interested to see the symbol that is usually used in the Dendermonde manuscript to indicate a flat (notably before a B) occurs here in front of a couple of Ds. My hypothesis now is that this symbol is used to show that the note is lower than you might otherwise think. I first came across it used like this in o felix apparicio (see my previous post). As I sing more of her chants, I will be able to test my theory.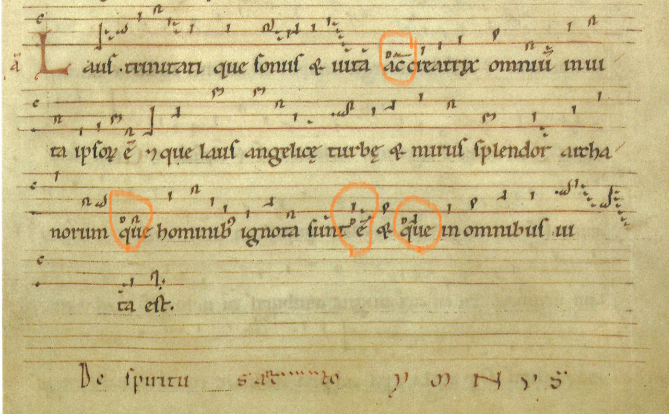 laus trinitati que sonus et vita ac creatrix omnium in vita ipsorum est et que laus angelice turbe et mirus splendor archanorum que hominibus ignota sunt est et que in omnibus vita est.